Wordpress Development
Web design
API Integrations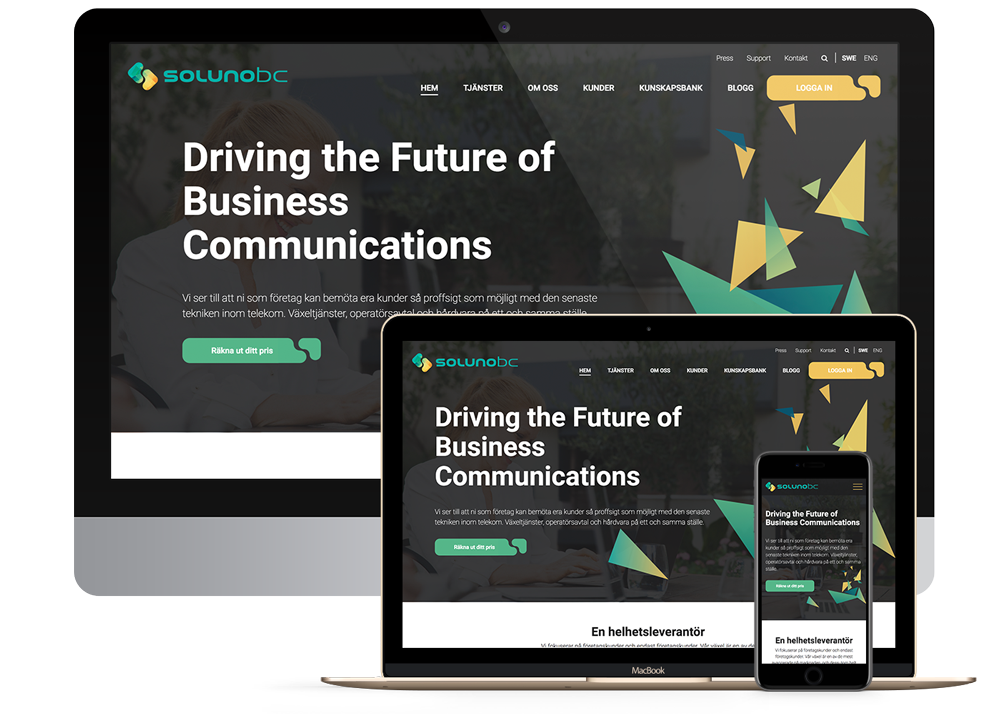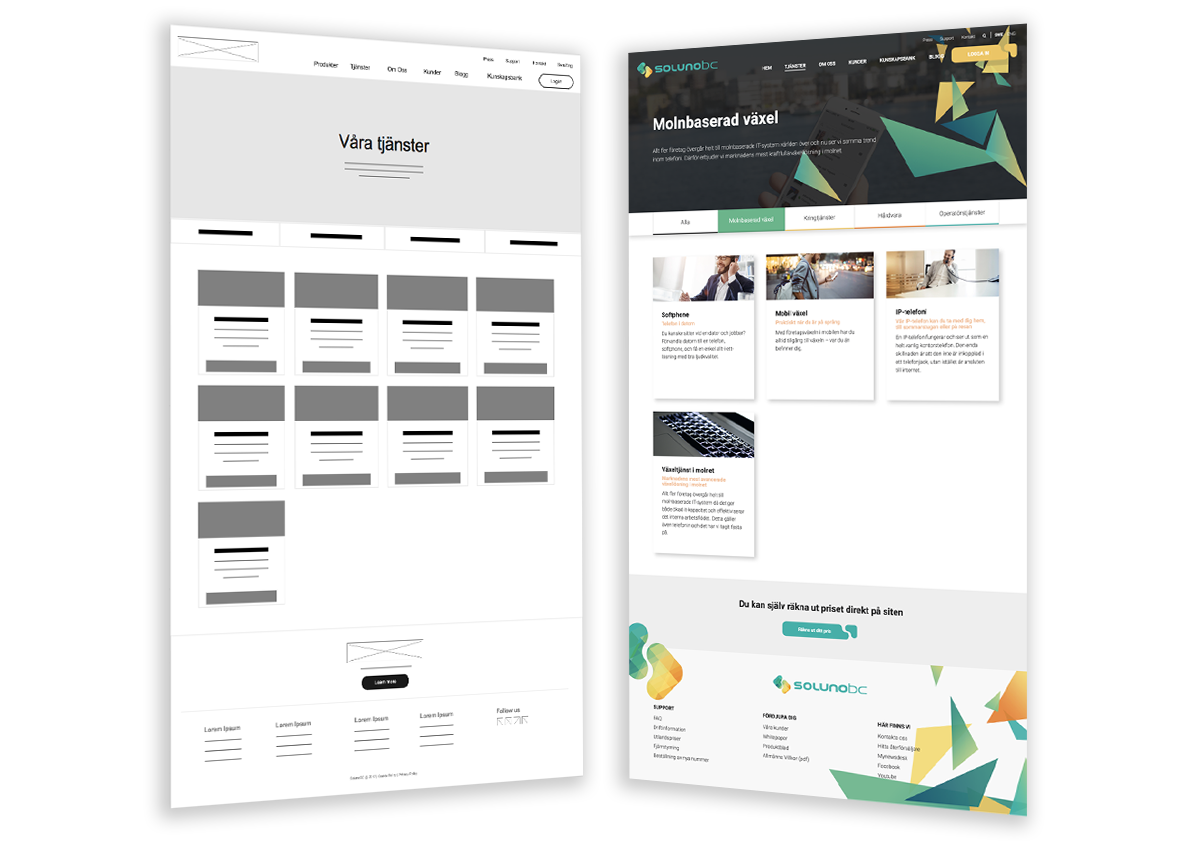 Realtime Board Wireframes
Big projects require close collaboration to ensure that nothing slips through the cracks. By using Realtime Board, we were able to collaborate and communicate closely with Soluno during the wireframe process.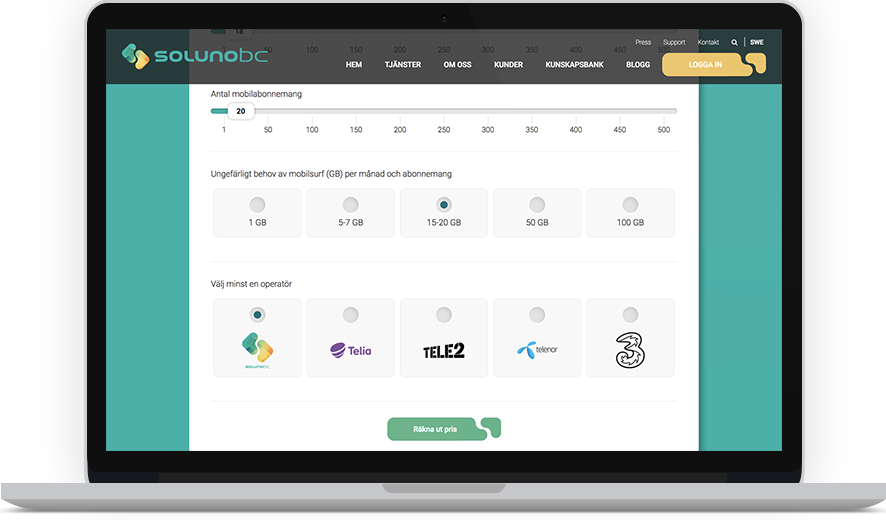 Custom price calculator
To give visitors and users a transparent and simple way to figure out their prices, we developed a custom price calculator. It takes the parameter Soluno requires to be able to give a price. It also gives the user the possiblity to compare the different operator prices, and allows for a on demand PDF to be generated with the results.